November 17, 2010 By lisa
Good afternoon!
Today is the start of our newest challenge, the Holiday Hoedown!
Did you see my new profile/bio picture?  This is about as "hoe-down" as you will ever see me- HA!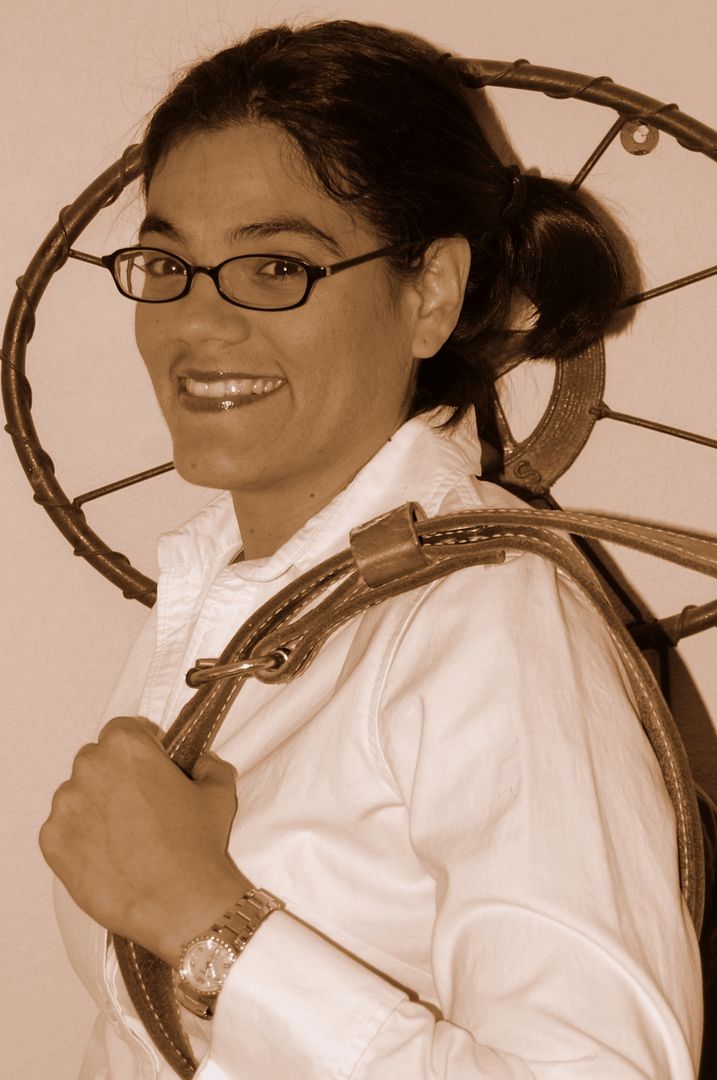 I would like to introduce you to my awesome team- The Healthy Holiday Ho's– and my most fantastic team members:  Bari, Kirsten, Tiffany, Beki, Thea, Jamee, and Elaine. 
While a few of our group are at goal or very close to goal weight, a few of us still have a few pounds left to lose (like me!).  However, the focus for our group during this challenge will be to maintain our health, be fit, not gain any holiday weight, and push each other physically.  Most of us are runners (yippee!) and I know I will enjoy the camaraderie of this group, as these women are some of my favorite Sisters.
Personally, I want at the very least to maintain my current weight and hopefully, get into the 150′s permanently.  This shouldn't be that hard to do since I am sitting at 161.8, but the holiday season is upon us and that means parties, eating and drinking more the norm. 
But not for me!
Starting weight when I began "Shrinking" (Jan 2009): 188 lbs
Starting weight for this challenge (November 2010):  161.8
Goal to lose: 4 lbs
Oh yeah, did you know that I ran a half marathon a few days ago?  Yeah, I am kind of proud of myself and have been tooting my own horn all week.  You can read all about it here.
Now, bring it on!!!!